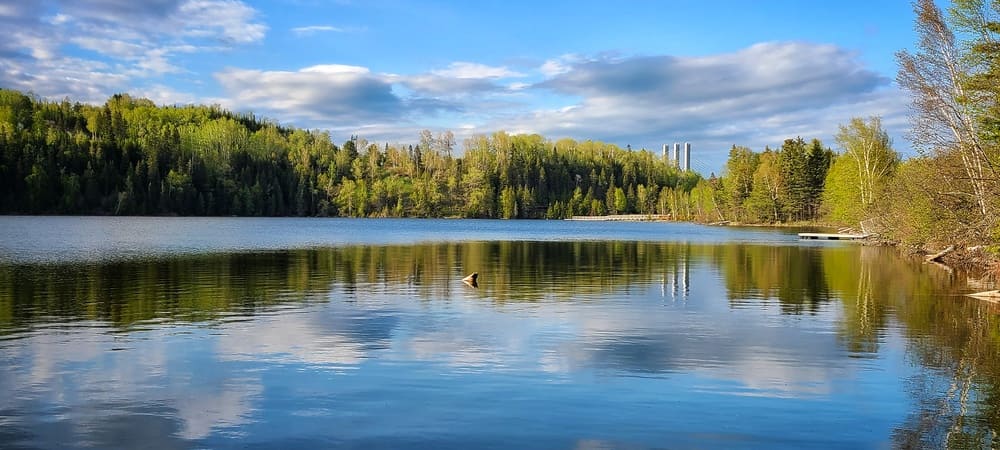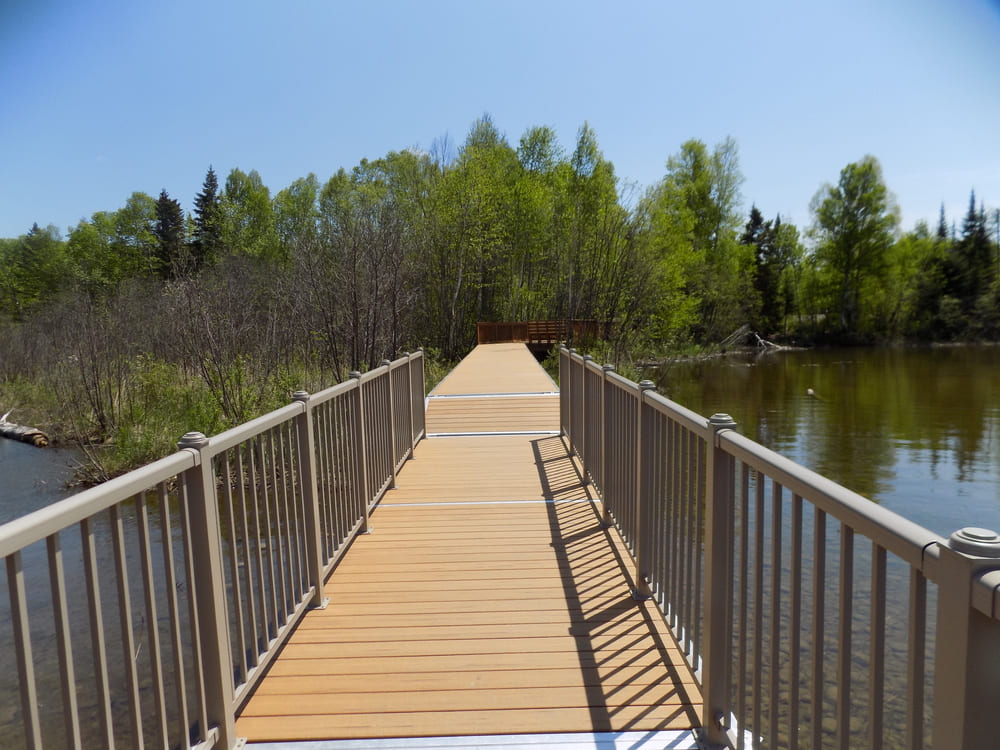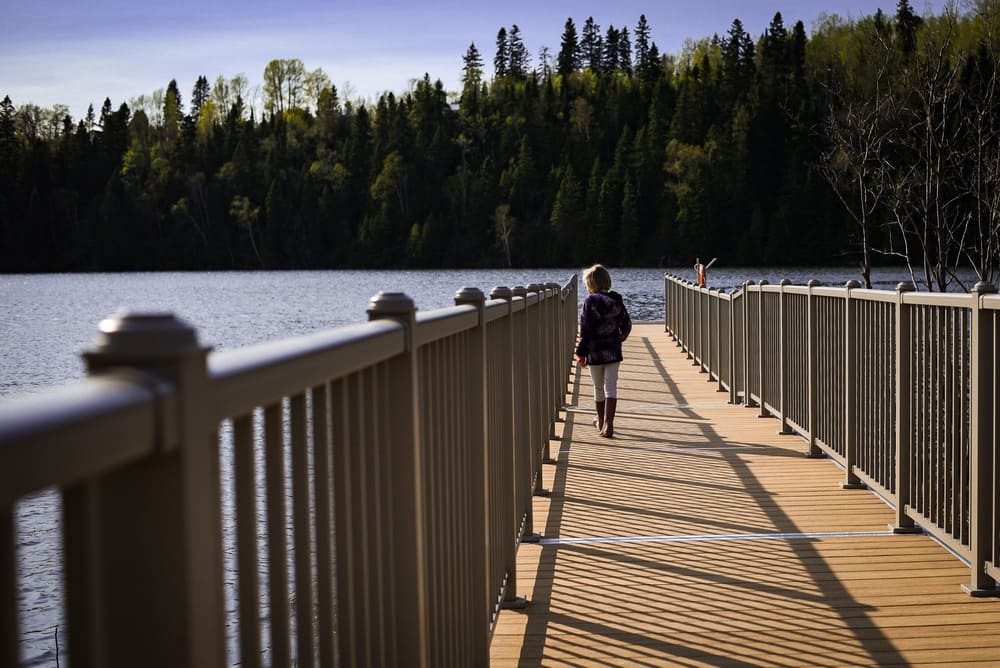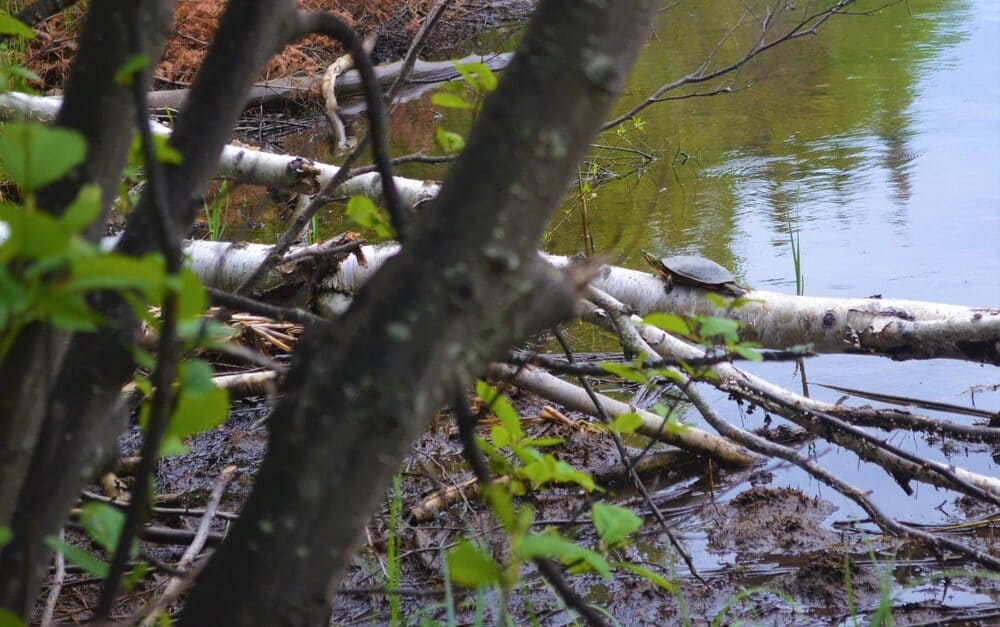 Experience the serene beauty of the Nipigon Lagoon, accessible via the marina. Take a dip, or drop a fishing line at the black bridge. Need to stretch your legs? Explore our all new lagoon boardwalks, including Turtle Point, which stretches several feet beyond an western painted turtle nesting site into the middle of the lagoon. This serene area is your best opportunity to observe wildlife. In addition to turtles, a variety of water fowl, beavers, and even fish have been spotted there. The lagoon's sheltered waters are also perfect for paddling. An accessible paddle docking system can be found at the southern tip of the Nipigon Marina.
The boardwalks were made possible through support from FedNor, the Northern Ontario Heritage Fund Corporation, and the Township of Nipigon.
There are NO LIFEGUARDS on duty. Swim at your own risk. Please keep dogs on-leash. Swimming is prohibited at Turtle Point.
To learn more about the Nipigon Lagoon, read the "Exploring the Edge" post.