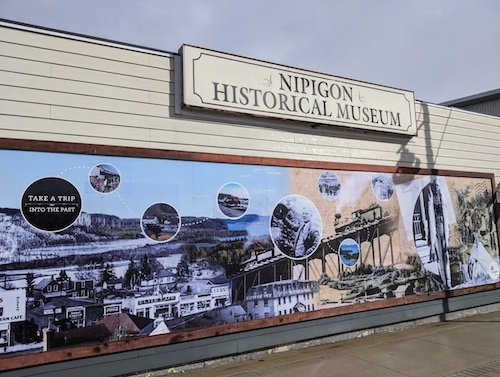 Address: 40 Front Street, Nipigon
Phone: 1-807-887-0356
Admission: by silver collection
Curator: Betty Brill
Hours:
Open daily during the summer months from 11:00 a.m. to 8:00 p.m.
The Nipigon Historical Museum collects, protects, and displays artifacts representing a time period of before European contact to present day. The Nipigon Historical Museum displays a number of artifacts that will help you to understand the rich history of the Town of Nipigon and its surrounding area. A number of different displays showcase the history of Nipigon from the time of the fur trade to the development of the forest industry. Each display offers an impressive amount of information through literature and artifacts such as the tools that were used, the product that was made, or pictures of the people who were there at that time.
Not only is the Nipigon Historical Museum an educational experience, it is a great demonstration of the importance of recording our history and gives the residents of Nipigon an opportunity to understand the heritage and history of their community.
The Nipigon Historical Museum has something for everyone; with a knowledgeable staff to help with any questions or inquiries you may have.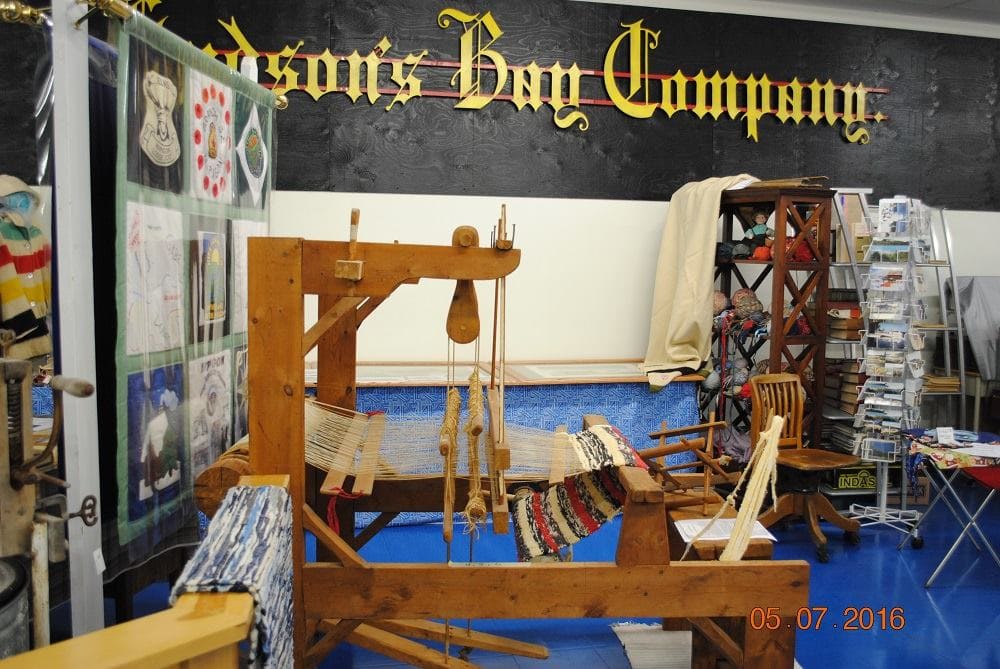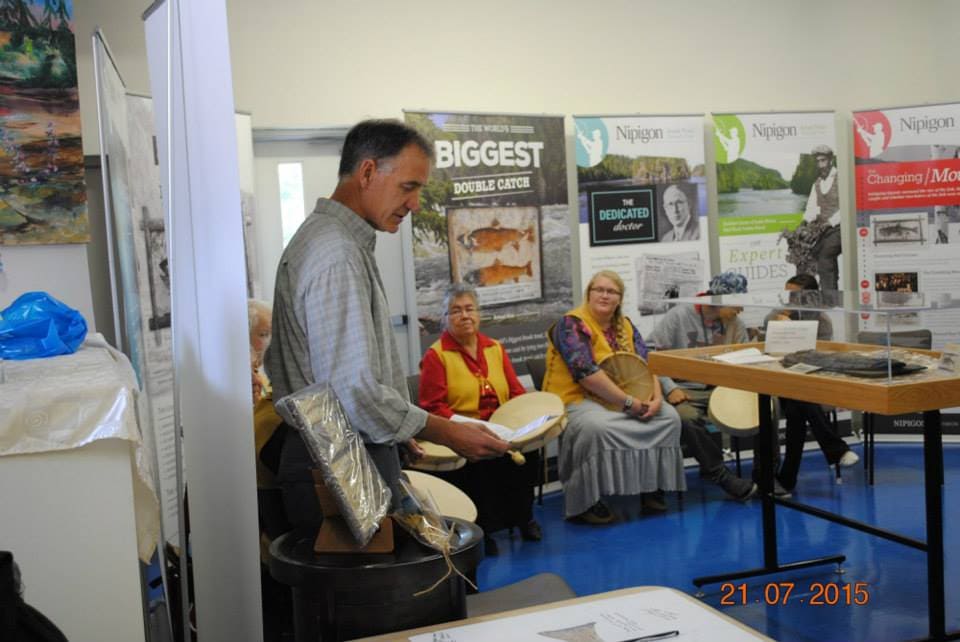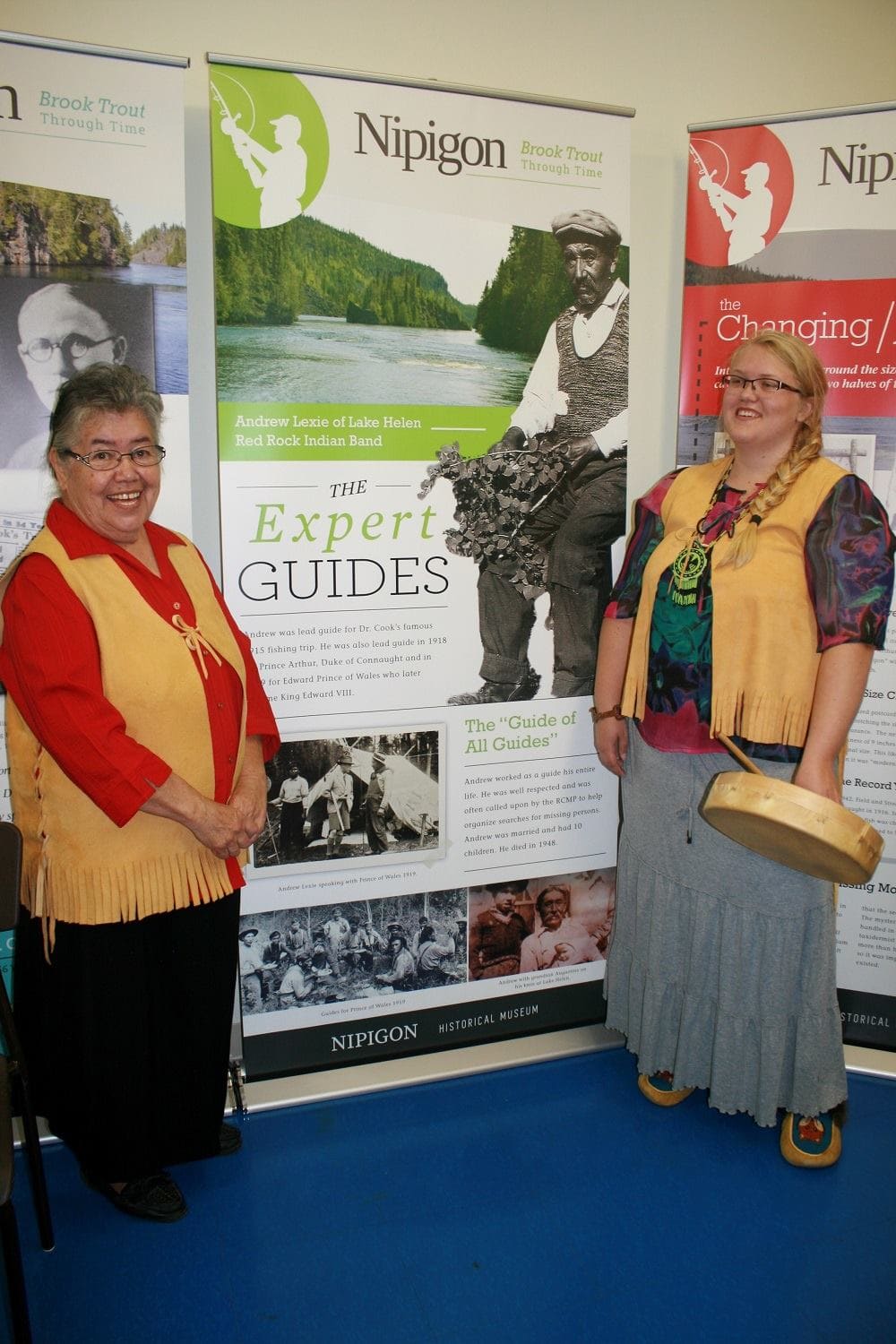 Quick Facts
In 1665 the Nipigon District was leased to the Company of 100 Associates and the Fur Trade began. Missionaries arrived two years later.
The Boreal Forests were being cut in the 1880's
In 1885 the C.P.R. bridge spanned the Nipigon River
The first of 3 hydro dams on the Nipigon River went into operation in 1920. One of the original turbines is on display at the Nipigon Marina Park
In 1937 the highway bridge opened the way for East/West and North traffic to begin flowing over the Nipigon River
It wasn't until 1961 that Highway 17 was open to Sault Ste. Marie
Nipigon Narrations: Their Voice in History
A series of videos of seniors sharing their memories and area history. The videos were produced with help from Nipigon Historical Museum, Betty Brill, Thunderstryker Films & New Horizons grant.
---
Special Thanks
The Nipigon Historical Museum would like to thank the Ministry of Tourism and Culture for their contribution to Nipigon Artifacts on Digital Display project made possible by the Museum Technology Fund.