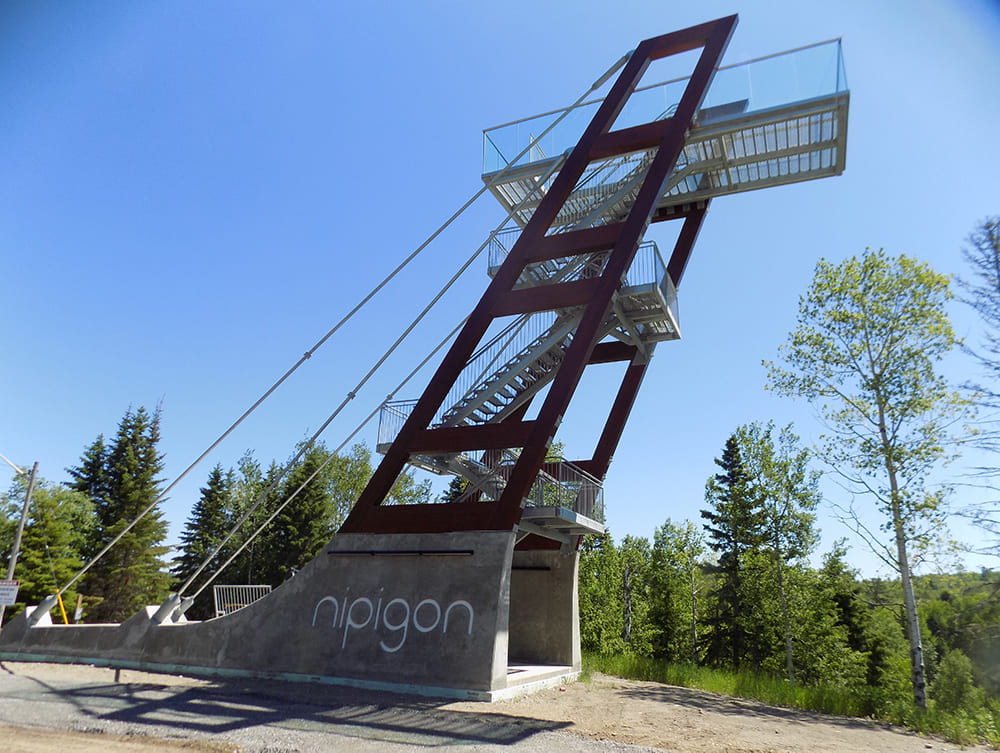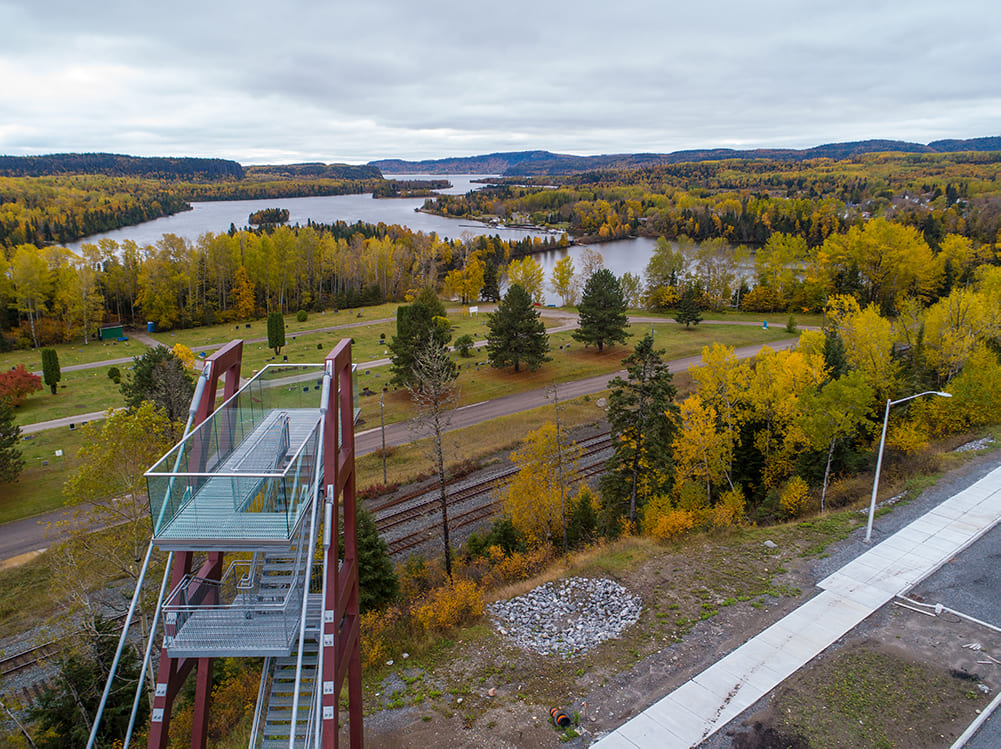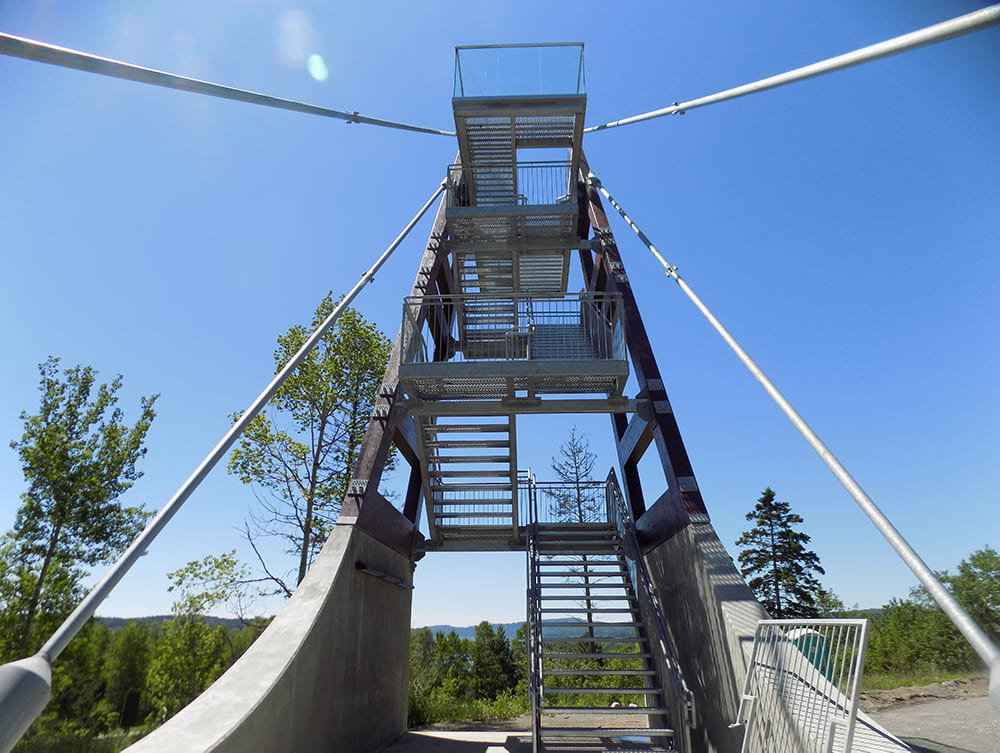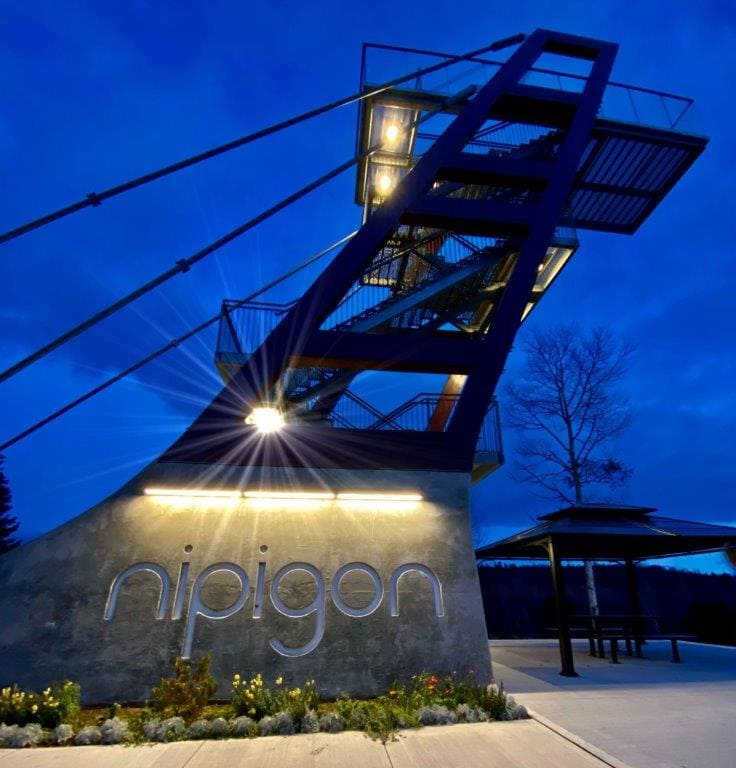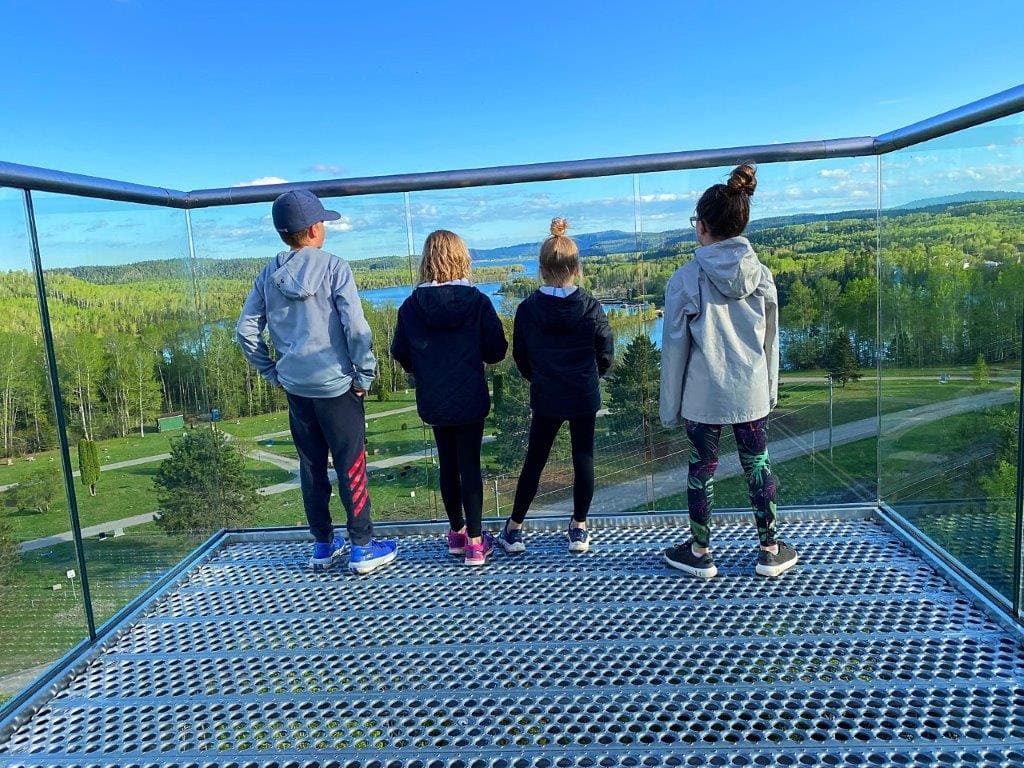 Climb 65 steps up this 40 foot structure to be rewarded with a 360 degree view from Lake Helen, to the Nipigon River Bridge, to the Marina and beyond. The tower is located on Railway St. near the Edgeview Restaurant. Take the entrance into Nipigon immediately west of the Nipigon River Bridge.
Parking, picnic tables, and benches are available for visitors as well as a Group of Seven Interpretive panel by the parking lot.
The Bridgeview Lookout Tower was completed in 2018 through the Nipigon Waterfront Development Phase 1 Project with support from FedNor, the Northern Ontario Heritage Fund Corporation and the Township of Nipigon.